Dive The USS Chippewa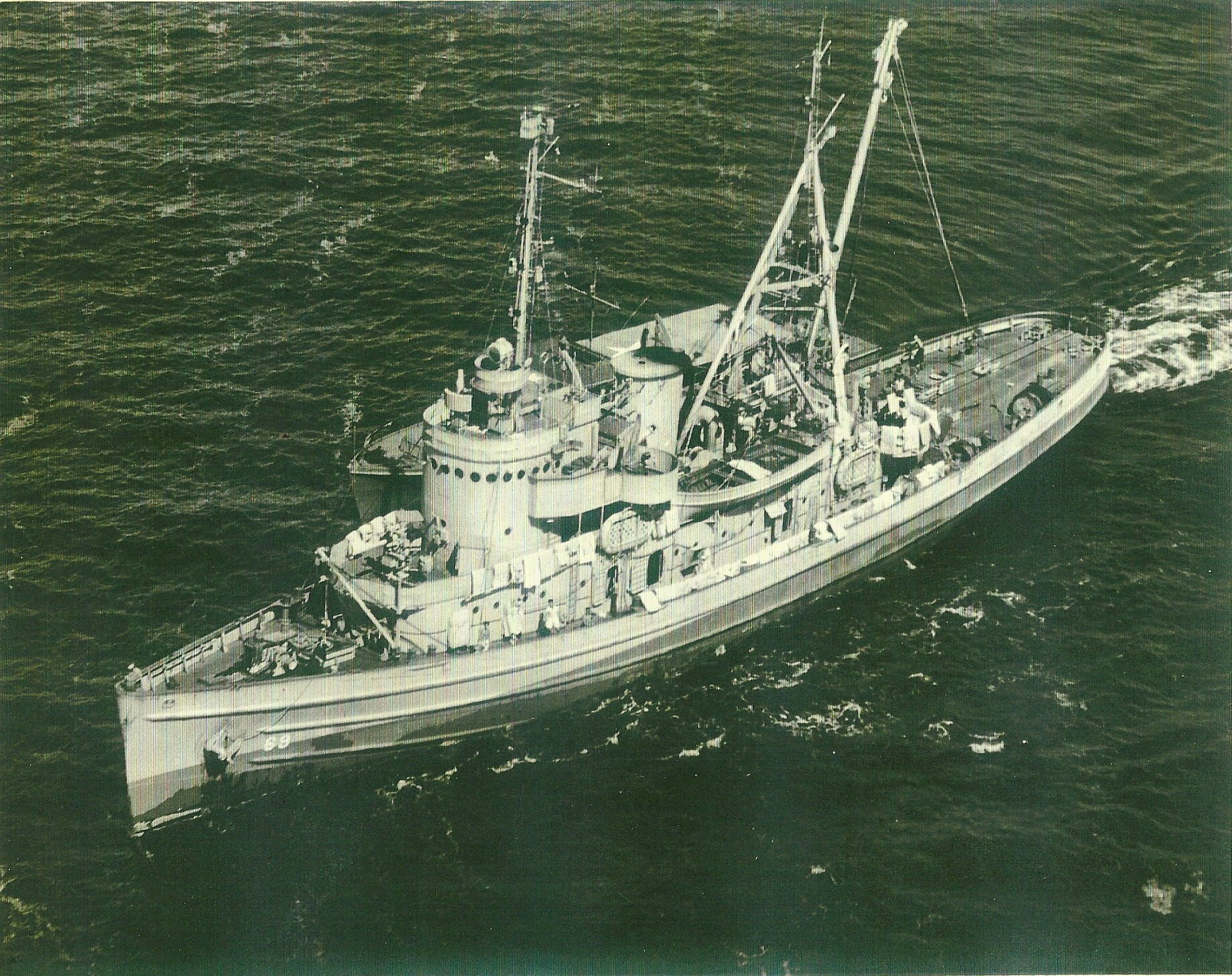 ---
The USS Chippewa Dive Video
The USS Chippewa History
Launched in 1942, the U.S. Navy tugboat USS Chippewa The Chippewa performed standard towing and salvage duty from the Caribbean to Newfoundland from 1943 until 1946 when she made her final voyage to Orange, Texas, to be decommissioned.
The Job of The USS Chippewa
Besides towing and salvage, this ship also laid mooring buoys in Casablanca in 1944, broke tugboat speed records, and once carried a torpedo bomber on her fantail.
The Sinking of The USS Chippewa
44 years after her final voyage, it was sunk in 1990 to become a Navy training platform.
Second Life of The USS Chippewa
The Chippewa now sits upright on the bottom in 100 feet of water, serving the Panama City Experimental Dive Unit as a training platform, and offering a great dive for spotting marine life.
Date of Sinking: February 8, 1990
USS Chippewa Coordinates:
29° 57.700' N – 085° 48.220' W
Early History Of The USS Chippewa
On the 25th of July in 1942 the 205' long CHIPPEWA, AT-69, was launched by the Charleston Shipbuilding and Dry Dock Company.  After trials the CHIPPEWA was commissioned on February 14, 1943.  From there she went straight to work assisting with buoy work near Cassablanca.  Records indicate that much of her work was done between Bermuda and Jacksonville.  Based in Trinidad, she worked on station until 1945.  At that time she was based in Argentina until making her final run to Norfolk with the USS WAR BONNET in tow.  In March of 1946, CHIPPEWA was sailed to Orange, Texas to be decommissioned and placed in reserve.
In early 1989, CHIPPEWA, was selected for a new mission.  At 205 feet in length and beam of 38 feet this tug displacement weight of 1646 Tons.  All the numbers computed into an excellent platform to train the next generation of Navy ordnance divers.  Panama City was an excellent site because of the good weather and close proximity to both the Navy Experimental Dive Unit and the Naval Diving & Salvage Training Center.
A fleet training mission moved the CHIPPEWA to a cleaning location and then again to Panama City for final preparations.   Once on site charges were set to drop the mast for safety clearances and to pierce the hull for sinking.  With both civilian and military on-lookers the timers were set, the area cleared and in just a few short minutes the CHIPPEWA was secured on station for her final mission.
Since 1990 this site has been host to hundreds of Navy divers on training missions in their goal of perfecting underwater tasks.  In addition, thousands of divers from all over have visited a perfect, upright, classic shipwreck in just over 100 feet of water.  On her fiftieth birthday the CHIPPEWA was still serving and contributing to a local economy as well as being home to hundreds of diverse types of marine life.