Dive The BJ Putnam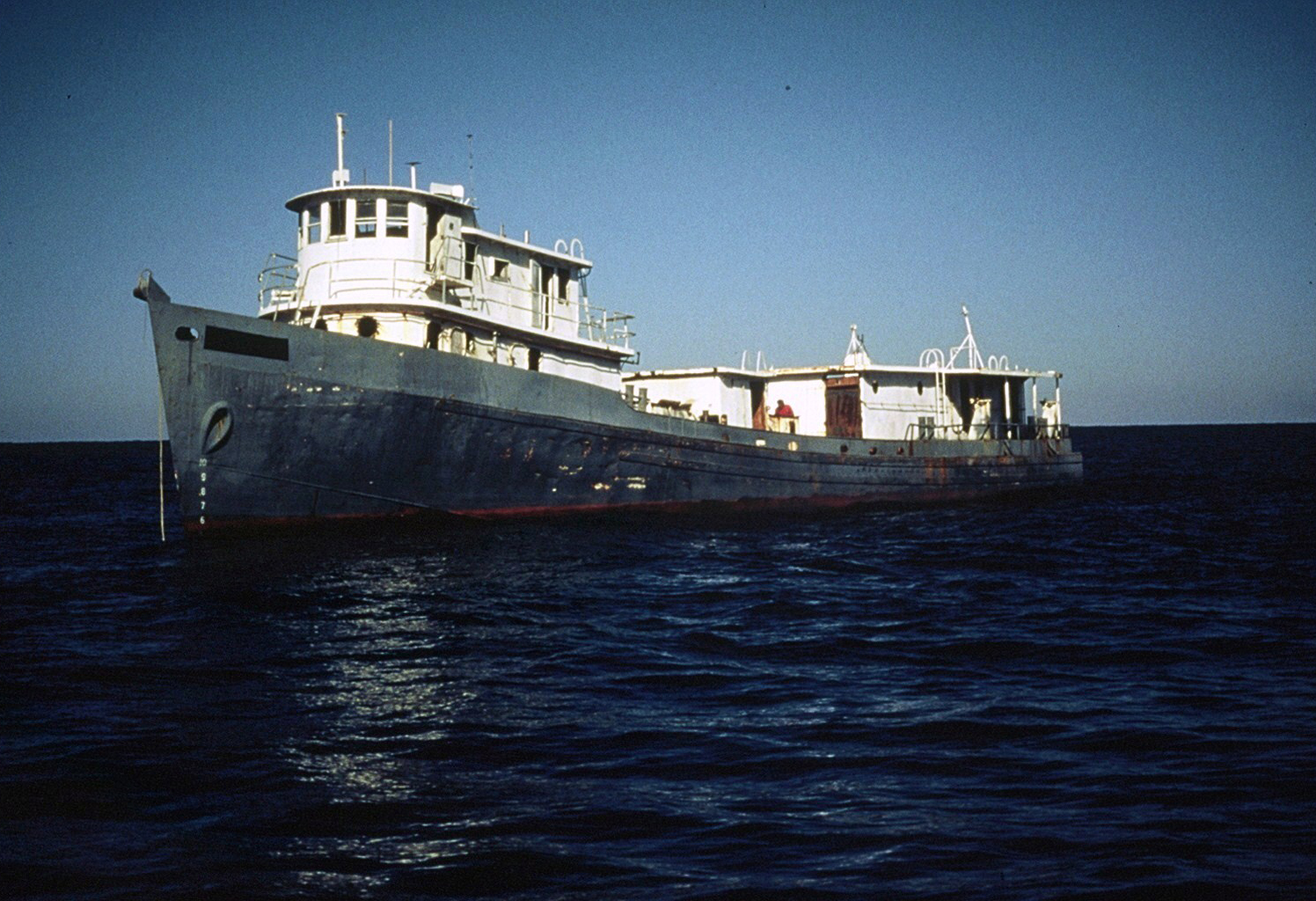 ---
The BJ Putnam Dive Video
The BJ Putnam History
TEXT HERE
The Job of The BJ Putnam
TEXT HERE
The Sinking of The BJ Putnam
TEXT HERE
Second Life of The BJ Putnam
TEXT HERE
Date of Sinking: November 29, 1993
BJ Putnam Coordinates:
29° 55.826' N – 085° 50.109' W
Early History Of The BJ Putnam
From the early days as a charter boat captain to becoming a leader in the community with the formation of the Tourist Development Council, BJ Putnam (or PUT as many friends referred to him), was a leader on the local waterfront.  He took that local trust seriously when represented local interests on the Gulf of Mexico Fisheries Management Council.  He started a local business, Half Hitch Tackle, that his family still operates today.  His efforts and enthusiasm for the waterfront made many interested in remembering in an appropriate water offshore.
On November 29,1993, a new artificial reef was put in place bearing Capt. Putnam's name.  A one time oil-field supply boat that had been converted to a fish processor was cleaned, prepped and transported using a grant from Florida Fish & Wildlife.  Local volunteers in conjunction with county and state staff escorted the vessel from the Panama City Marina to its final resting place, eleven miles offshore in just over 100' of water.
With almost flat seas the many onlookers watched the PUTNAM settle slowly until the stern touched the sand one hundred feet below.  Once the stern touched, the bay made a slight turn and with a final salt spray salute, eased under the surface.  Survey divers immediately hit the water and once they were safely at depth the slow parade of boats eased across the wreck to get those all-important "numbers".  The wreck showed an impressive vertical profile of almost 30'.  About 20 minutes later the divers surfaced to give everyone the good news, "The wreck is sitting upright".
Over the last nine years, the BJ PUTNAM has become an oasis in the bare sand bottom.  First came the bait, then the predators that fed on them.  Over the first year encrusting organisms attached and grew and now the wreck is as good as natural bottom as a haven for fish.  The storms have made their mark as the aft-deck fish house is now on the bottom and parts of the super structure are broken away.
Still, almost 10 years later the BJ Putnam is an excellent artificial reef that attracts fishermen and divers alike.  What better tribute to a true marine sportsman than a living marine habitat named in his honor.
Thanks, Capt. Putnam, for all you did for our community and our environment!